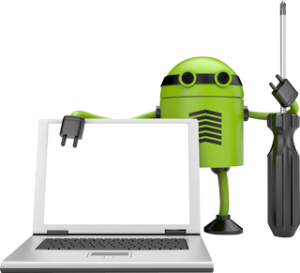 Looking for quick, reliable computer service technicians in Stockton?
Desktop and mobile
Windows, Android, Mac and iOS are all welcome!
Repairs
We are equipped to fix any PC, laptop or desktop.
Free Consulting
Let us come up with a solution that best meets your individual needs.
Data Recovery
Let us salvage your files.
Network Management
Wired or wireless
Virus & Spyware Removal
Let us check your system for malicious 
software and remove any infections.
System Optimization/Cleanup
Computer running slowly? Let us speed it up!
External Device Management
Printers, scanners, cameras, etc.
Upgrades & Custom Builds
Upgrades or custom builds 
for business, personal or gaming use.
CompTIA A+, Network+, and CIOS Certified
We are certified to work on your device / network.
Need remote assistance?